If you are planning a special event or party, making sure your guests are well-fed and that there is something for everyone's tastes can be tricky. At Hog Roast Hastings we know everyone has different tastes, which is why we offer such a wide range of foods.
A hog roast makes an impressive centrepiece for a feast, but not everyone wants to eat meat. For this reason, we also provide a range of salads and vegetarian party dishes. The Hog Roast Hastings team has been providing event and party food for more than 10 years. We know how to make sure that all of your guests go home full and happy.
Hog roasts for any size event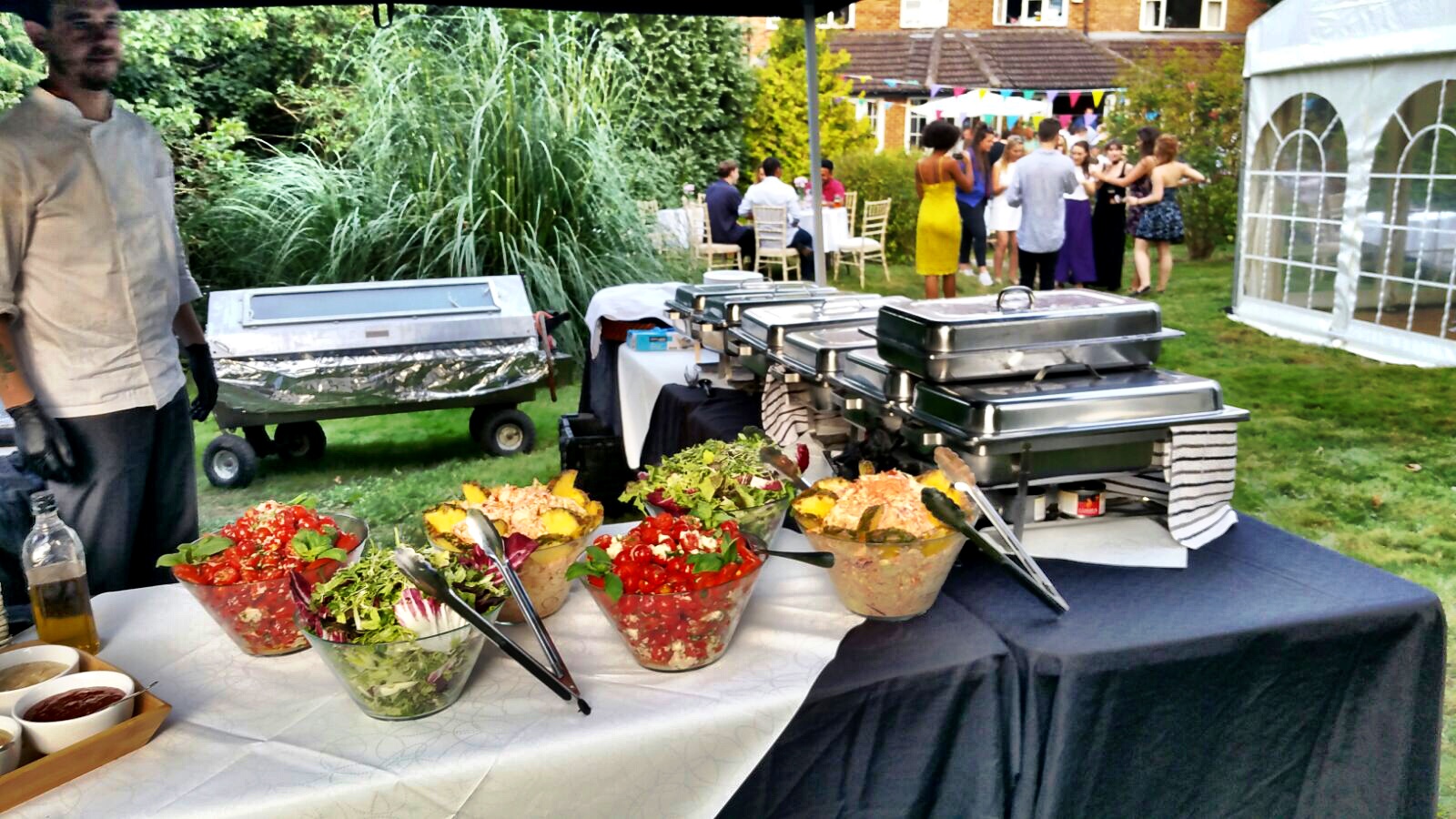 As well as providing your guests with an exciting spread, another advantage of hiring us how versatile our catering options are. Our catering services aren't just great for large-scale events, we are also well-suited to catering much smaller parties. Our fleet of hog roast machines are designed to suit different environments and we have that have a huge capacity and much more compact ones that are ideal for more intimate gatherings.
The foundation of all of our menus is high-quality locally sourced produce, which is the basis of all of our delicious freshly made food. We offer a vast choice of other dishes in conjunction with our hog roasts, including 3-course meals, and a whole host of colourful salads and diverse canapes. All of our catering packages offer lots of variety and excellent value for money.
Hog Roast Hastings – Menus To Suit Everyone
The historic seaside town of Hastings provides a wonderful vista for celebrating a special occasion or hosting an important event. Hastings will provide you with lovely views for outdoor dining and the Hog Roast Hastings team can complete the package with our equally lovely food, which we can freshly prepare just about anywhere in this coastal setting.
With so much to see and do in the town of Hastings it could be difficult to find enough time to arrange an event of your own in this wonderful place. However, here at Hog Roast Hastings we have extensive experience in catering for events in the town and surrounding areas. We have had the pleasure of providing some great food for the likes of weddings, private parties and anniversary celebrations as well as business and charity events.
Whatever event you are planning in Hastings, we are bound to have a menu that fits the bill. It is important to us that our food is suitable for everyone, which is why we offer such varied menus that cater for a wide range of tastes and dietary needs. If you require vegetarian, vegan or gluten-free dishes for example, all you need to do is let us know and we will ensure your guests have everything they need and that we treat everyone to a lovely meal.
Cook your own hog roast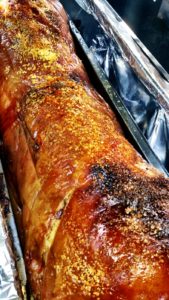 Would you like to be a hog roast chef for the day? If you would rather do the catering yourself, we have hog roast machines available to hire for a very reasonable cost. Hiring a hog roast machine from us couldn't be easier – we will deliver a machine that is ideal for your catering needs to your venue, tell you everything you need to know about using it, and come back to pick it up again after you have finished with it.
If you would like to hire a hog roast machine from us, we will be able to provide you with a free quote based on how many guests you need to feed and the amount of time you want the machine for. To get in touch you can either give us a call, drop us an email or fill in the quick query form on our website.
Whether you would like more info about our catering packages or you are interested in hiring a hog roast machine, the Hog Roast Hastings team are here to meet all of your event catering needs!