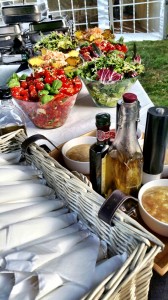 With over 20 years' experience behind us, we are by far the most well-established and experienced hog roast catering company in the Hastings area. Both new and regular clients alike are thrilled with the quality of our ingredients, the skills of our chefs and the customer service experience they receive, and we have menus that are as diverse as the events we cater for. We put our heart and soul into every event we cater for, no matter how large or small and we strive to give you a unique dining experience that you will never forget.
Our Fresh Quality Ingredients
The high quality of our food starts with the high quality of our ingredients. Our meat is sourced from the finest local producers and reared in extremely ethical conditions. All of our other ingredients are chosen with equal care and handpicked by us from the best regional suppliers. You can be assured that we know exactly where all our food has come from and we are always happy to give you more information if required. We never rely on pre-made dishes, even for extremely large events, and everything we present to you will be freshly made at your venue by our skilled catering team, using our superior-quality ingredients. This quality is evident in all of the dishes on our menu and our dedication to the exclusive use of fabulous fresh produce is an attribute we have been widely praised for.
Our Bespoke Catering Packages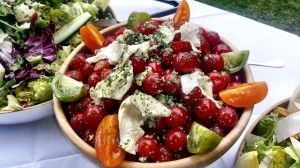 Our multi-functional and extremely portable equipment, and talented catering team allows us to cook in the any environment or venue and still deliver a consistently excellent standard of food. Whether you are hosting an indoor corporate event, a small private party or large outdoor wedding reception, we have menus for all occasions, tastes and budgets. Our menus are designed to cater for all dietary requirements and we have options that are ideal for both formal and informal events. Our experienced event planners will work closely with you to devise a menu and service style that will fit your special occasion like a glove and we are always happy to make any necessary adjustments to accommodate all of your guests.